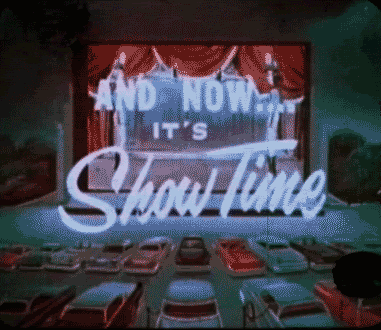 One thing that I loved about growing up in Long Beach was weekend nights at the drive-in. Why did they go neglected and out of style? I miss hiding behind the driver's back seat to get in free, watching three movies at the same time but not being able to hear a thing. I remember my uncle with a big gulp, my cousin and I watching Toy Story (how ancient! haha) through the back window of their van and the dirt lots.
This entry was inspired by
Retro Ways: Vintage Fashion & History
's post called, " Wouldn't You know (that everything amazing gets shut down)." The post includes cool vintage photos of drive-ins and a question from the blog author, "Whats your fondest memory of going to the drive in theater? Are you lucky does your city still have a drive in theater?" In response are some nostalgic and interesting comments.